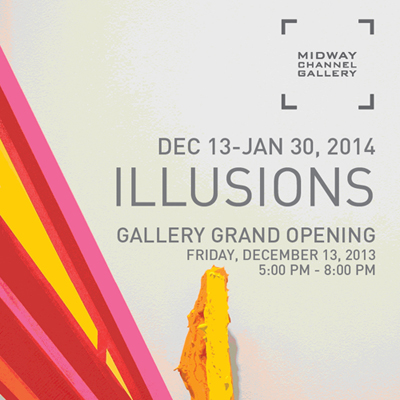 The Midway Channel Gallery invites you to celebrate their grand opening on Friday, December 13, 2013 from 5pm – 8pm in conjunction with the Fort Point Holiday Stroll and the FPAC Holiday Sale.
Participating artists are: Nikolay Cherny, Nathan Evans, Liliana Folta, Kippy Goldfarb, Jenny Lawton  Grassl, Peter Harris, Matt Keller, Karen Mcfeaters, Kevin L. O'Brien, Nicholas  Ortolino, Olga Shmuylovich and Jennifer Wood.
For grand opening night details visit Midway Channel Gallery.